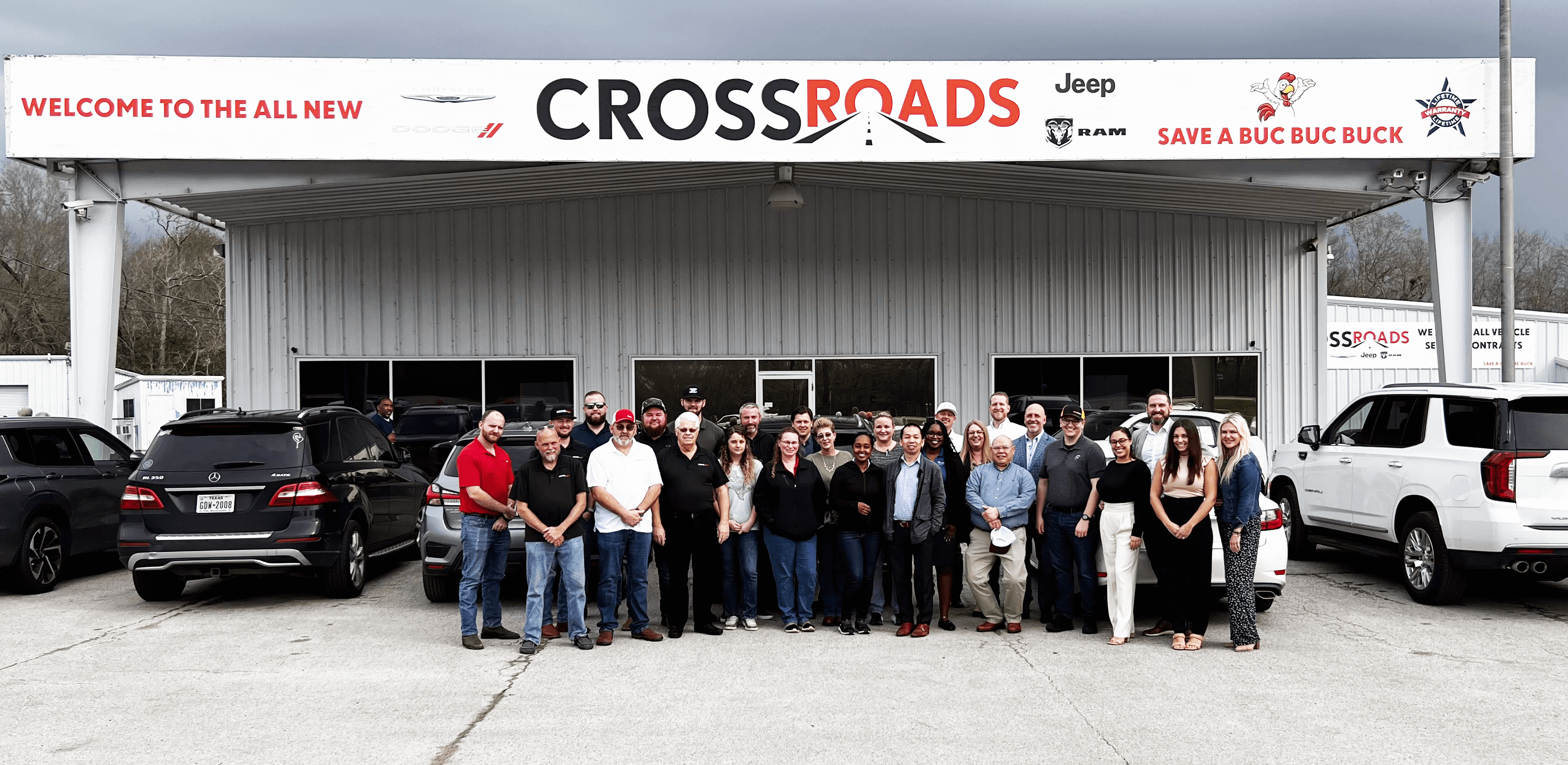 Foundation Automotive Acquires Crossroads Dodge Chrysler Jeep Ram in Liberty, TX
LIBERTY, Texas–(BUSINESS WIRE)–Today, Foundation Automotive Corp. is pleased to announce the addition of Crossroads Dodge Chrysler Jeep Ram in Liberty, TX. Crossroads is the growing group's 17th dealership in Texas and 8th Stellantis store in the United States.
"We're excited about the huge growth opportunity in the Liberty/Dayton area. I want to thank Bruce Glascock, Alfred Flores, and Chris Godwin for their friendship and giving us the opportunity to purchase part of their legacy. Special thanks to the new members of the Crossroads/Foundation family, the valued customers, and of course, the whole Foundation team. Stellantis and their brands Dodge, Jeep and Ram are an extremely important part of the pillars of Foundation," said Kevin Kutschinski, CEO/President of Foundation Automotive.
This is the second dealership that Foundation has purchased from Glascock, Flores, Godwin and Wagoner. They have a reputation of building a strong culture and getting the community involved with their dealerships. Foundation is eager to continue to build on the growth Crossroads has had in the last few years. "The fabric of our dealership has been our investment in our community. We are proud of what we have accomplished, and of the support our community has given us. We believe that Foundation was the perfect match to continue to serve and enhance our employees and the community. We want to thank all our employees who worked together to form the culture of Crossroads. We are truly blessed with the relationships we've built, and we wish them luck in the future," said Bruce Glascock, Alfred Flores, Chris Godwin and Marc Wagoner.
Crossroads DCJR is the first acquisition of the year for Foundation Automotive, with more to come in 2023. "The Texas market is incredible, it's always great to have another store close to home! We are eager to continue the legacy that has been established with community partners," said Corey Byrd, COO of Foundation Automotive.
Foundation Automotive Corp. is a growing international automotive group with 37 stores in Canada and the United States. They are focused on consistently elevating employee and customer experience through trust, transparency and innovation. Find more information on their website www.foundationauto.com.
Contacts
Jaclynn Sciberras
403.860.4594
[email protected]