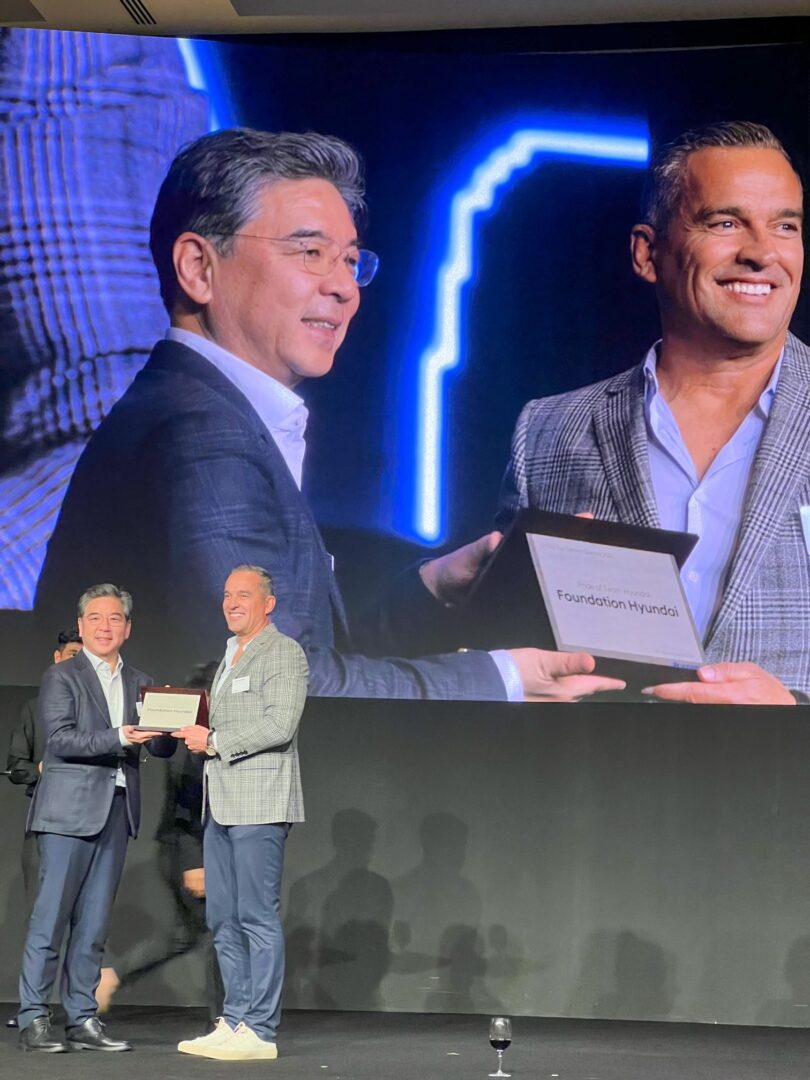 Foundation Automotive Receives "Pride of Team Hyundai" Award as a Top Dealer
Earlier this month, President/CEO, Kevin Kutschinski, gladly accepted an invitation from Hyundai Motors to the FIFA World Cup in Qatar to celebrate the top Hyundai dealers in the world. Kevin was also asked to give the toast to President/CEO of Hyundai, Jae Chang, at the global dealer summit awards dinner. At the event, dealers across the globe had the opportunity to network and bond over their love of the brand.
Foundation Automotive is honored to be considered one of the 75 top Hyundai dealers in the world. The hard work of the team members throughout the company, especially the 3 Hyundai dealerships in Colorado and Wichita Falls, has paid off with the recognition of this prestigious award.
"I want to sincerely thank all staff, particularly at the Hyundai dealerships. This award is a direct reflection of the hard work and phenomenal representation of both the Hyundai and Foundation brand. Our entire team has been doing great things, I'm grateful to celebrate this accolade with you all," said Kevin Kutschinski.