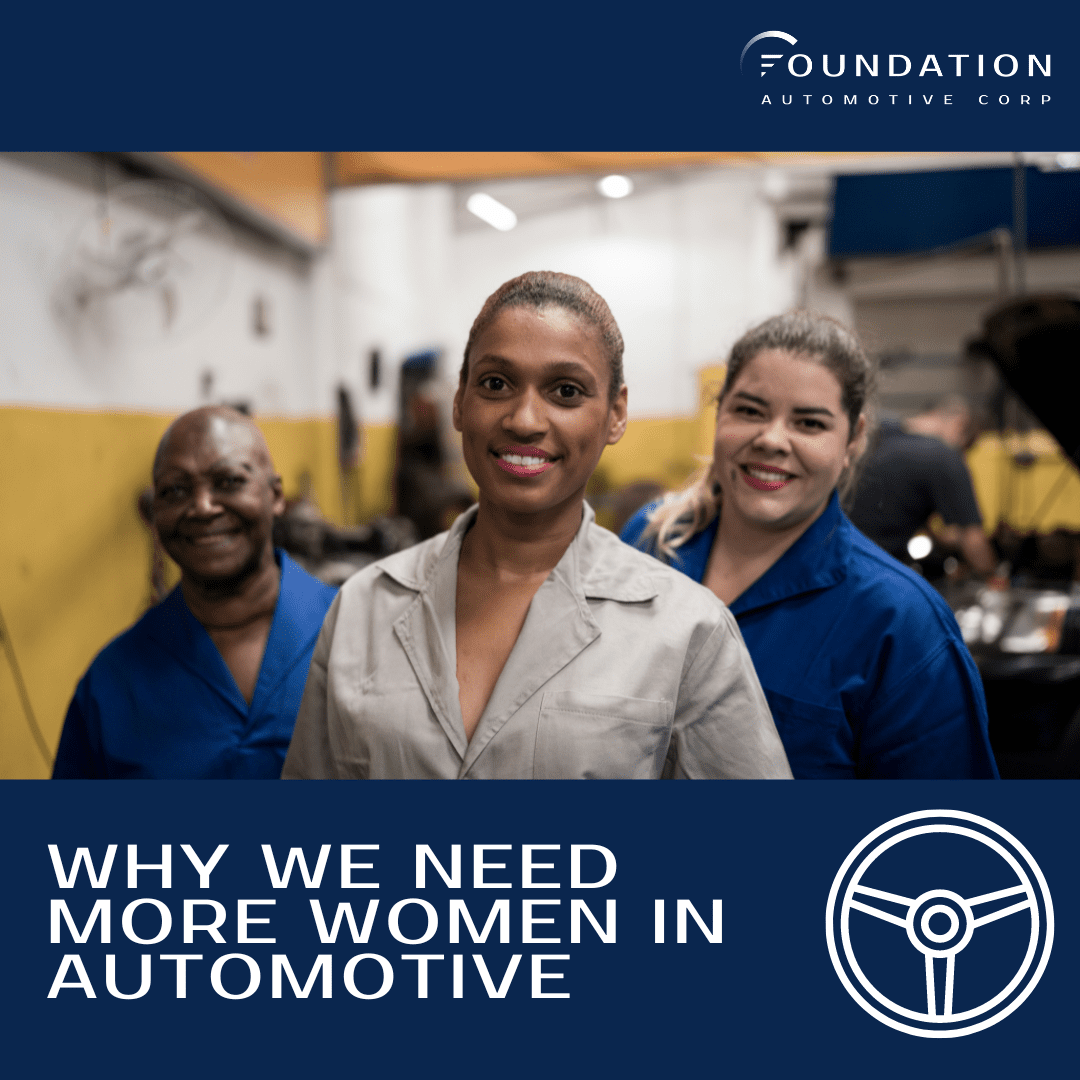 Why We Need More Women in Automotive
It's been proven time and time again that companies perform better when they have a diverse team and diverse leaders. It has also been proven that women carry 80% of the buying power in their household! Which means, if we want to broaden our consumer base and speak to the masses, we need more diversity in the dealerships at all levels. Here are some of the top reasons we need to work hard to draw more women into the automotive industry.
Women Often Prefer to Deal with Another Female
This one is BIG! In most industries, women seek other women in business. Whether it's their Doctor, Psychologist, Banker, Lawyer, or Salesperson, the majority of women favor dealing with the same gender. It comes down to feeling heard, and most women have done their research, but want someone who can understand them and listen. Can a man do this? Absolutely! But sometimes it takes a woman up front for others to walk through the door in the first place. With so much of the research done before walking into the store, it's so important to have women highlighted in social media, business pages, and out front in the dealerships to make a great first impression on female consumers.
Women Bring a Fresh Take on Business
Because 80% of the buying power in a household is from women, we need to make sure we're appropriately marketing to them. Women in automotive bring fresh ideas and real examples to the table. The more women we have at these meetings, the more examples we have for how they like to do business! Men making decisions based on what they think women want has been happening for far too long, we need more women in the industry to break this barrier.
It's Not All About Cars
A common misconception is you need to know about and love cars to join the industry, it's not the focus anymore. Cars you can learn about (if it's even necessary for your role), what can't be taught is determination, drive, and compassion. Women already have all it takes to be successful in automotive. A career in automotive is going to make an impact on more lives than one would imagine. It's sometimes easy to forget when we're dealing with it every day, what a major decision a vehicle purchase or service is.
Women Supporting Women's Growth
Most still consider the automotive industry a man's world. And although it is predominantly male, the women that are already here are real powerhouses. There are so many resources and groups to join for support within the industry. Women In Automotive, Women of Color Automotive Network, Girls Auto Network- just to name a few! These organizations thrive on building up other women so we can have more female leaders within the industry. Although these resources are out there for women, they can be valuable for all dealers and men to further understand that part of the industry! Because of the past stigmas of automotive, it is that much more exhilarating when women can break through those barriers with support and confidence!
Women Create a More Welcoming Environment
Many dealerships and their aesthetic have changed over the last few years, and a lot of that comes down to women in the workplace! More and more companies want to hire women, but don't exactly present an inclusive environment. The culture, look, and flexibility of a workplace plays a huge part when it comes to people applying for jobs. Although these things are very important for a comfortable work environment for everyone, it also affects the customer. Dealerships need to continue to grow when it comes to the culture of the store. Women need to be welcomed both to work, and to spend time as a customer in the store.
Ultimately, if dealers are not doing what they can to create more gender equality within the industry, they will miss out on some huge competitive advantages down the road. What more should be done to create a more inclusive environment in the industry? We've included some resources below that are helping make this change happen!
https://www.wocautonetwork.com/
https://womeninautomotive.com/
https://agirlsguidetocars.com/
https://www.girlsautoclinic.com/