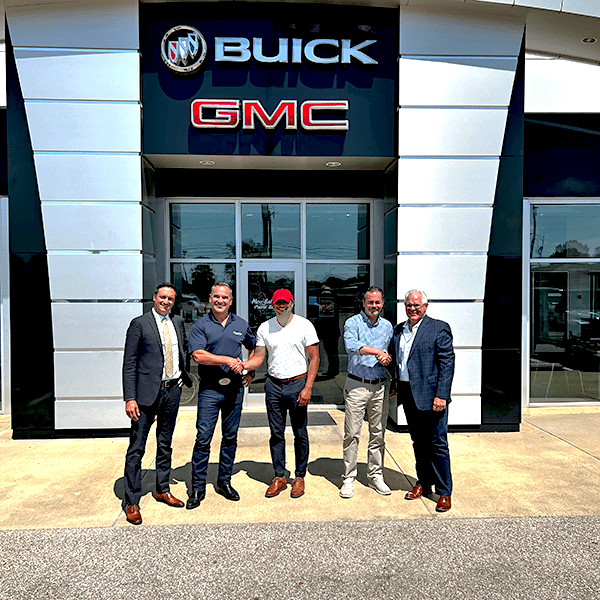 Foundation Automotive Corp. Expands to Tennessee with 4 Dealerships Including First Nissan
Savannah, Tennessee- Today, Foundation Automotive Corp has acquired 4 new dealerships in the Savannah and Humboldt-Jackson areas in Tennessee from the Jones Motor Company. This new acquisition, the first in Tennessee for Foundation, includes the company's first Nissan dealership and the implementation of Jones best-in-class used car platform to Foundation's now 35 stores.
"Nissan is a very welcome addition to our growing group. They have built such a strong and consistent brand in the USA over the last 65 years," said Kevin Kutschinski, CEO/President of Foundation Automotive. "We're always eager to continue to build our relationship with Buick, GMC, Chevrolet, Chrysler, Dodge, Jeep, and Ram. The used car platform they have built at Jones Motor Company is second-to-none, and we are fortunate to have Chad Jones on board to help expand it to all of our stores."
"Foundation Automotive was a great fit for us because they are very much like our family and what we believe in. They're all about taking care of customers and building the community, which is what we have always strived for," said Chad Jones, prior owner of Jones Motor Company. Chad will continue to work with Foundation Automotive as an executive under the expansion of the used car platform for all of Foundation's 35 dealerships.
Having built a deep relationship within the community over the years, Jones Buick GMC, Jones Chrysler Dodge Jeep Ram, Jones Chevrolet Humboldt, and Jones Nissan will continue to carry the Jones name.
Arguably the fastest-growing automotive dealership group in North America, Foundation is looking forward to its expansion into the Tennessee market. "We are so excited to be part of the Savannah and Humbolt/Jackson communities and have the Jones employees join the Foundation Family. We will continue to grow our partnership with local schools and community leaders," said Chuck Kramer, COO of Foundation Automotive, "Tennessee is known as the volunteer state, which fits perfectly with Foundation's culture."
Foundation Automotive Corp. is a growing international automotive group with stores in Canada and the United States. They are focused on consistently elevating employee and customer experience through trust, transparency and innovation. Find more information on their website www.foundationauto.com.
Contact:
Jaclynn Sciberras
403.860.4594